Social Entrepreneurship: The Genrobotics Way
With the world moving forward at lightning speed and new technology surfacing constantly, start-ups have an unprecedented opportunity to make a significant impact and disrupt societal traditions in ways that were previously impossible. Genrobotic Innovations Private Limited ("Genrobotics") started as the dream of four visionary founders, Vimal Govind MK, Nikhil NP, Rashid K, and Arun George, who had the ambition to make a difference in Indian society with their skills and technology.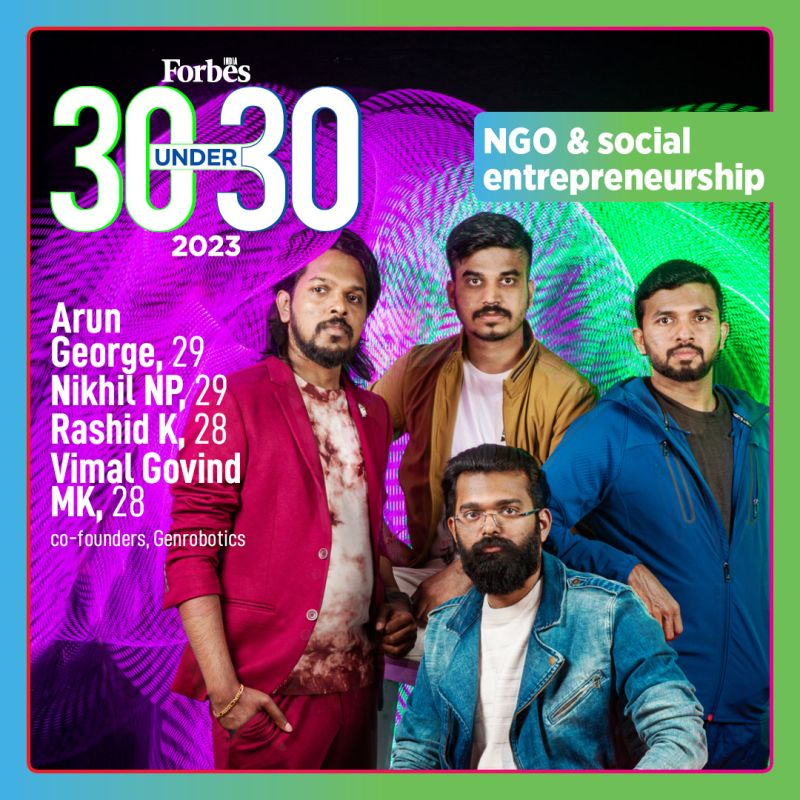 In 2016, when the founders were at the prototyping stage of their first robot, Unicorn India Ventures recognized the potential of the 'fresh out of college' quartet's vision to uplift the working conditions of humans through induction of robotic technology in day-to-day functioning of the society, and chose to support them.
They identified the perineal plight of the manual scavengers in the Indian society who are often ostracised for the work they do even after it has been outlawed in India since 1993. Despite being illegal, there are still numerous instances of manual scavenging reported each year, with a vast majority of the workers belonging to marginalised communities.The situation for these workers is disheartening. Not only do they risk their lives with every job they take on, but they are also shunned and isolated by society due to the nature of their work. It's a vicious cycle that seems impossible to break. The use of PPE suits is currently the only viable alternative solution available, but it's not enough. The workers are still exposed to dangerous and harmful gases, making accidents and fatalities a constant threat. It's a tragedy that demands a solution, and that's where the passion and dedication of Genrobotics truly shine.
Today, India still struggles with an alarming increase in the number of manual scavengers, with estimates as high as 7,70,000 people, far surpassing the Indian ministry's official estimate of only 60,000. The practice of manual scavenging often leads to health hazards, with hundreds of deaths reported unofficially each year due to suffocation or exposure to toxic fumes while the official government reports propagating the contrary with a death toll of zero for the past 3 years.
Death Due to Manhole Scavenging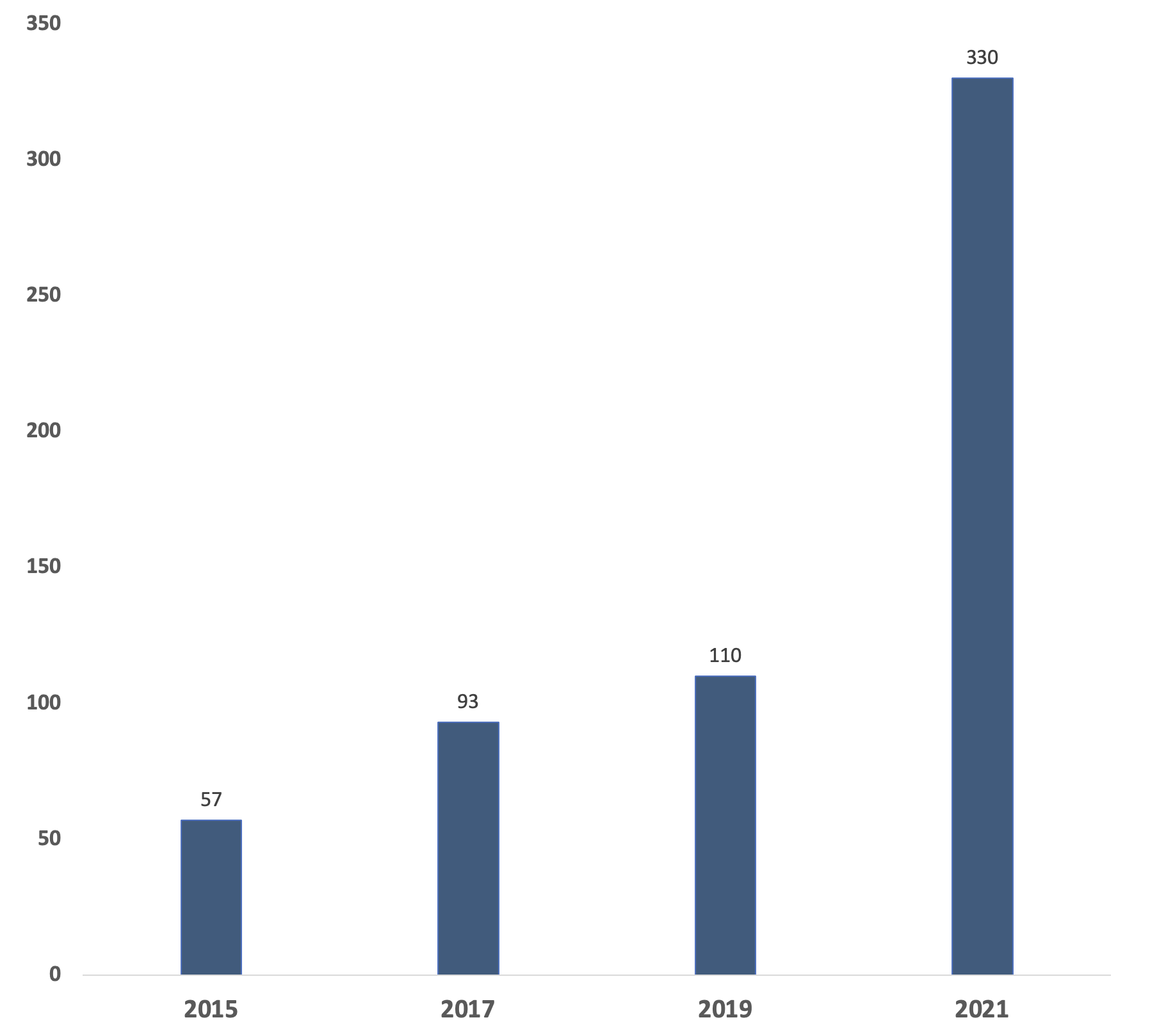 Genrobotics introduced Bandicoot, in 2016, to combat this imperative concern where a robot completely eliminates the dehumanising act of an individual to enter a manhole. The innovation of the manhole cleaning robot is transformative for sanitation workers who risk their lives without thinking of the extremities hidden in the manholes and ensuring cleanliness to all. With Bandicoot, Genrobotics is on a mission to create a better world, one that is not only beneficial to all living beings but also to the environment. Today, they are present in 18 states and 4 countries having deployed 100+ robots in the world. Further, they are recognised by the "Swachh Bharat Abhiyan'' along with them being declared as "Kerala's Pride" in 2022 by Startup Kerala Mission for this innovation.
The founders' vision of creating an impact was furthered with the actualisation of their idea, an exoskeleton gait, conceived in college, and then with more research and development during COVID, the team at Genrobotics was able to make it a reality. Building on their mission of inclusivity, Genrobotics recognised that technology could benefit many communities in India. They expanded their focus beyond manual scavengers and developed G-Gaitor, a robotic gait that can rehabilitate people with paraplegia and spinal cord injuries. The G-Gaiter's functionality allows medical professionals to customise therapy for each patient's unique needs, facilitating neurorehabilitation while also saving time and energy. This effort is part of a broader push to expand the Gait Rehabilitation System Market in India, which is expected to reach USD 50 billion by 2025, globally. By leveraging robotics and technology, Genrobotics aims to enhance the quality of life for individuals with paraplegia and others, while also creating a more inclusive society.
People with paraplegia, in India, are estimated to be 1,80,000 along with more than 2,10,00,000 people with spinal cord injury according to official data. Individuals with disabilities in movement constitute almost 20% of India's specially-abled population, indicating a considerable disparity in care for this community.
Specially-abled Population by Type of Disability in India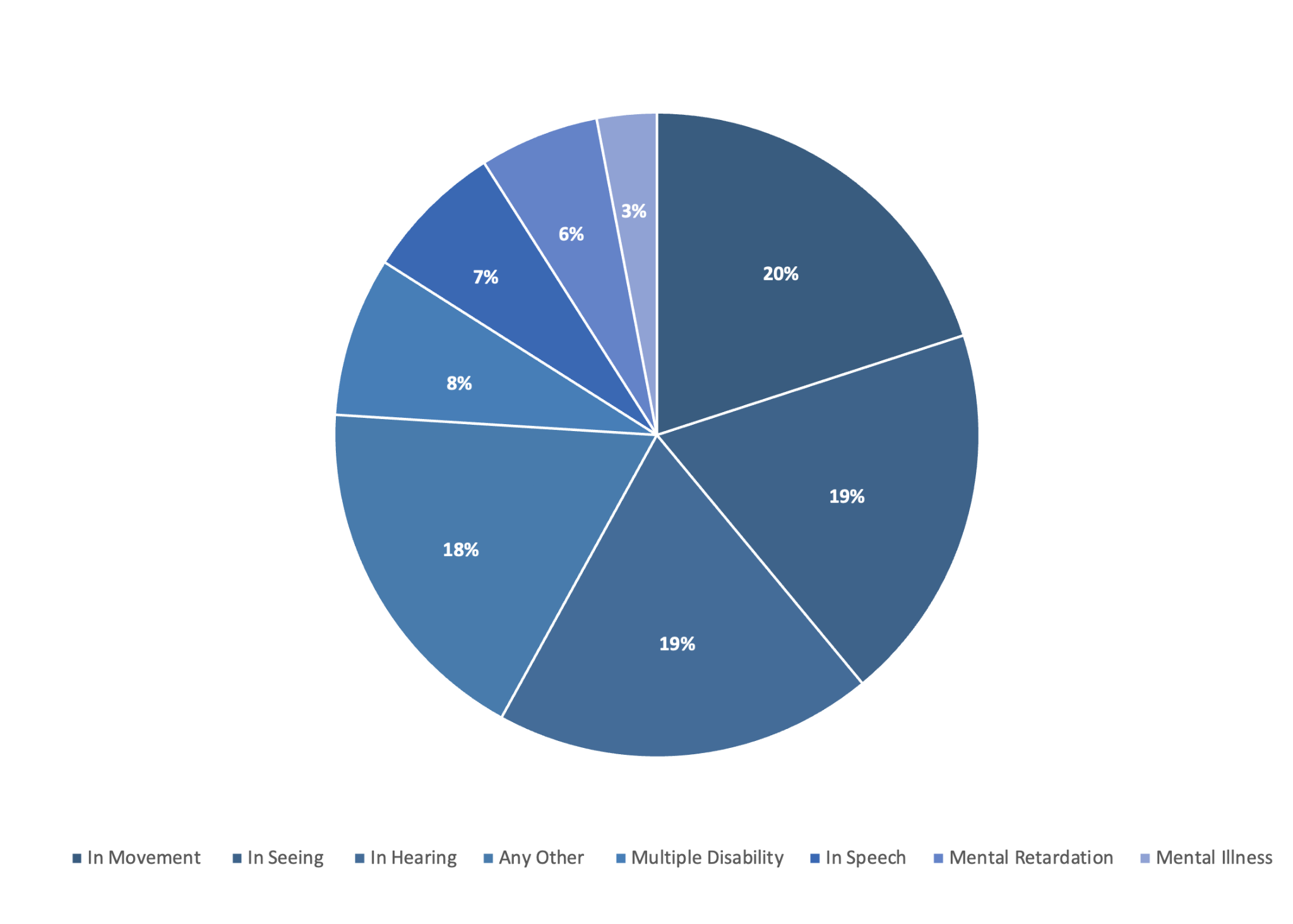 Genrobotics has understood that the only way they can make a difference with their innovations is when they partner with agencies that have the ability to make a change at a macro level and therefore have currently partnered with various municipal corporations and national and international state governments to effect a change at a grassroots level. With the support of its investors and government partners, Genrobotics is well-positioned to achieve its mission of creating a safer and more sustainable future. In addition to its solutions, the compnay has also established partnerships with various government agencies and marquee investors and angels like Zoho and Anand Mahindra to support its mission for the betterment of humankind.
Customer Bifurcation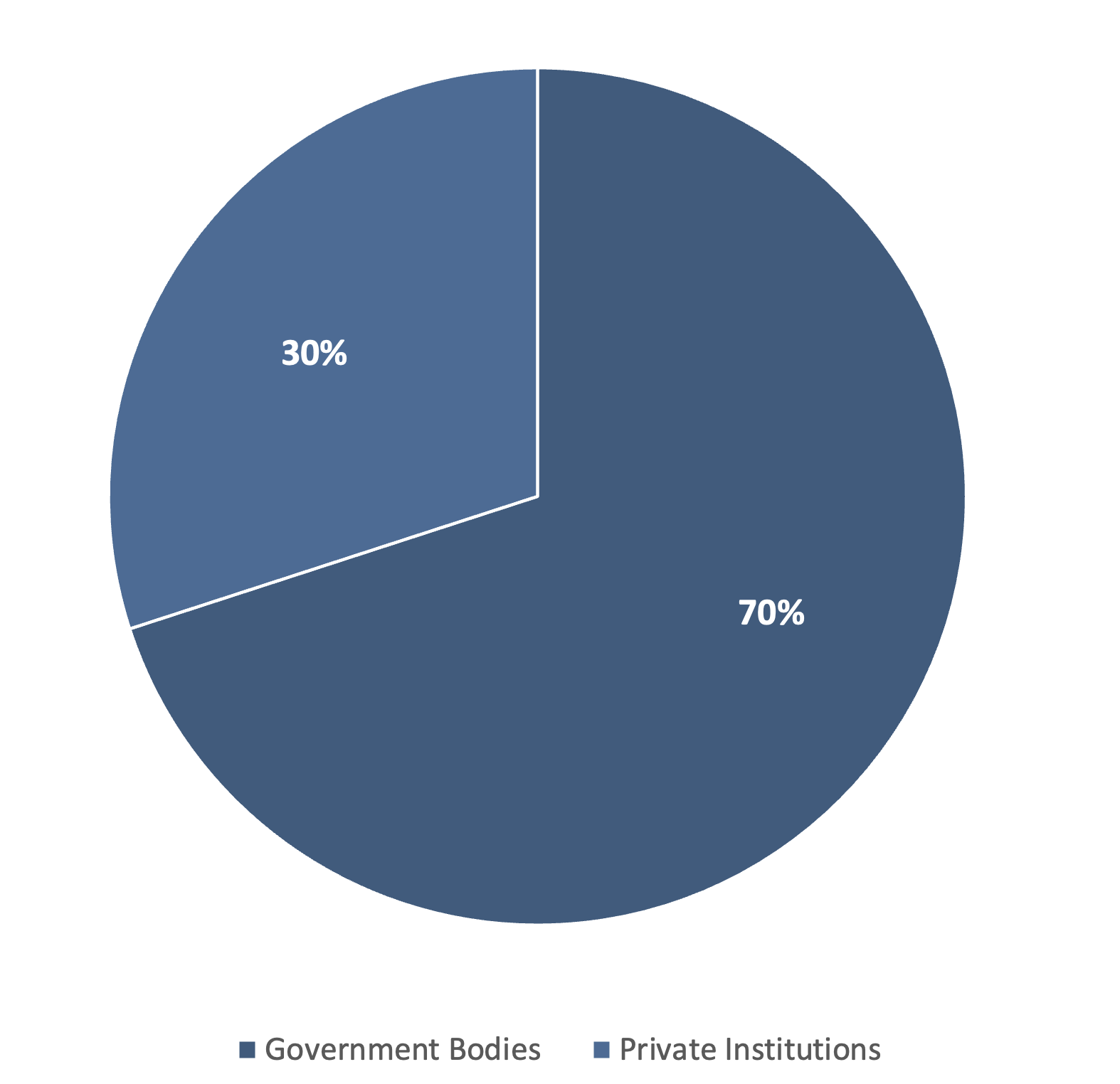 Today, through their hard work and dedication, Genrobotics has touched the lives of countless people, including those who were previously neglected or forgotten by society. The founders' vision to make a difference in Indian society and to improve the lives of millions of people has become a reality with the introduction of innovative technology like Bandicoot and G-Gaitor. They continue to rise by planning on launching robots like Wilboar - a robot that assists in cleaning industrial sludge made from toxic chemicals from confined spaces, and G - Beetle - a robot that enables cleaning and patchwork painting on skyscrapers and buildings.
It is often observed that some sectors within the startup ecosystem receive acceptance more readily than others, and Genroboitcs operates in one such sector where the focus is not only on financial returns but also on creating a positive impact. As a deep-tech robotics company with a mission to serve an underserved cause, they break away from the norm and are a profitable company, achieving an impressive 30x revenue growth. Moreover, their reach extends to more than 75 cities and 4 countries, where they have established partnerships with both private players and the government. The Genrobotics Foundation, a social initiative by the company to upskill and rehabilitate manual scavengers has impacted more than 3,000 individuals and their families. This is a testament to their commitment to making a significant change.
30x Growth in 4 years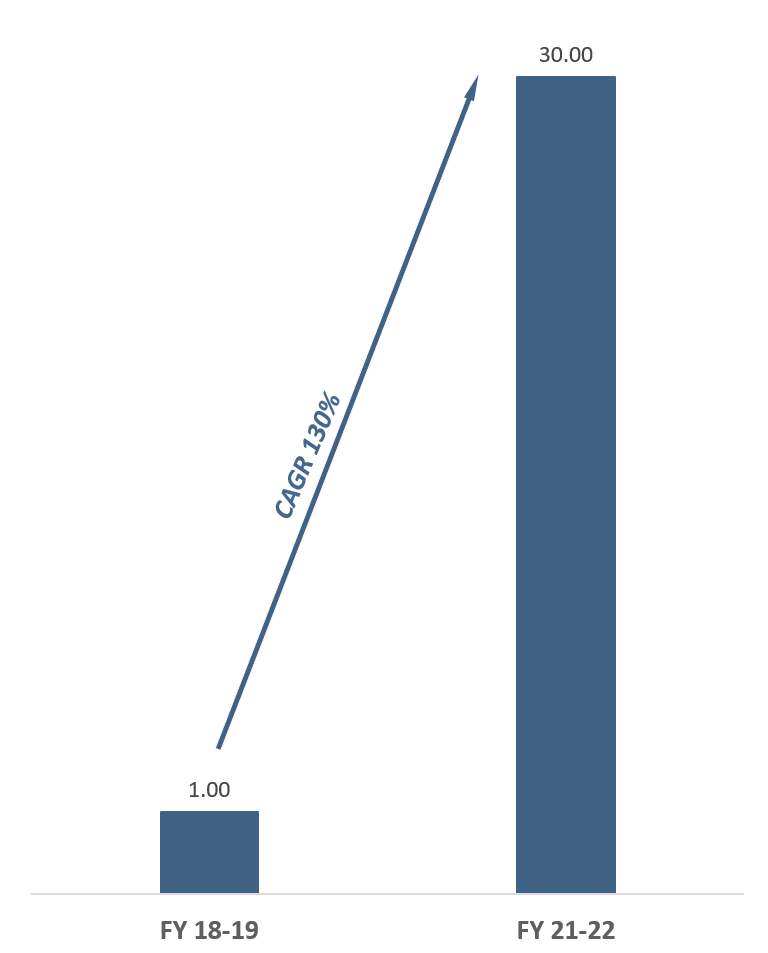 Zonal Presence in India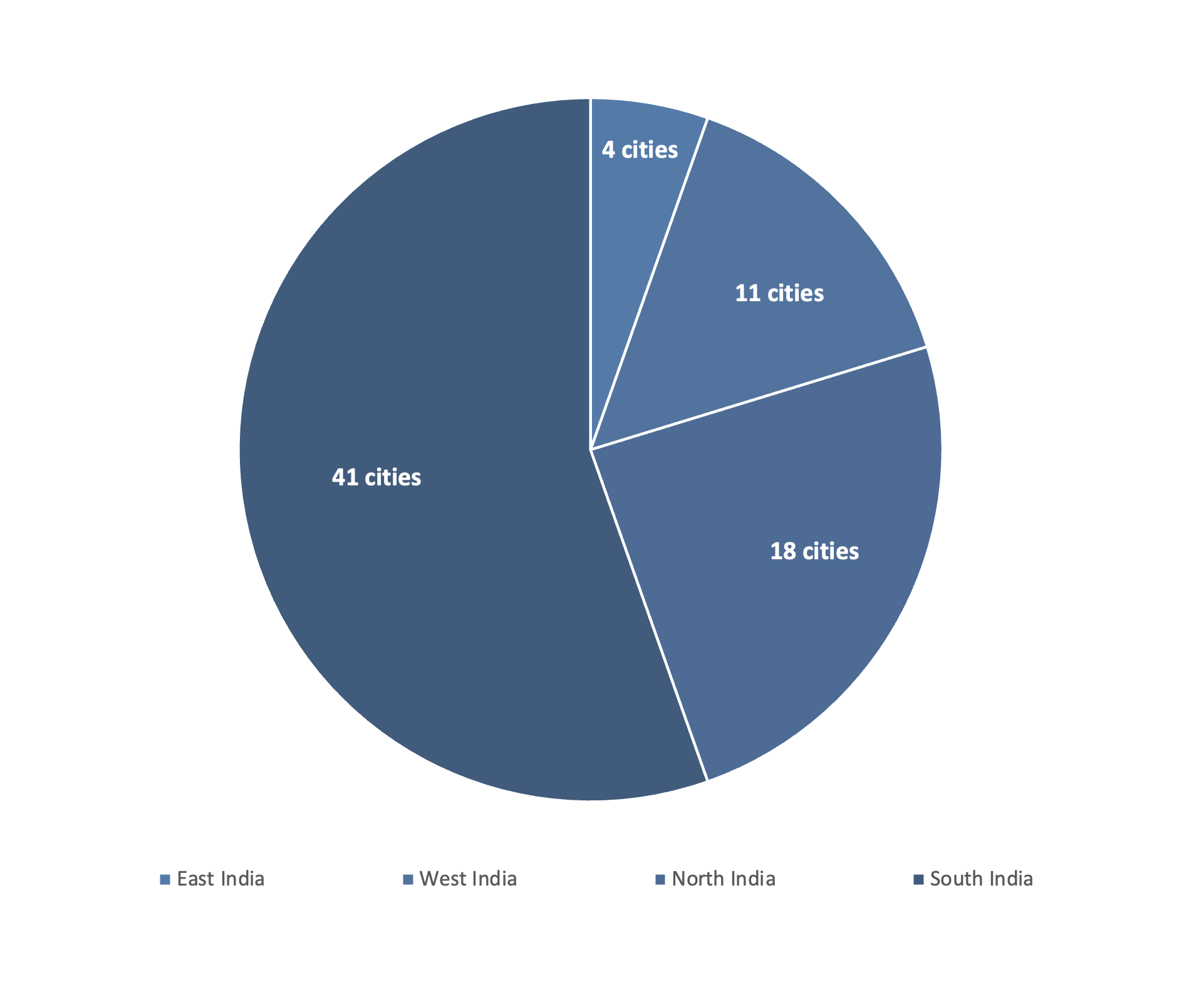 Genrobotics is more than just a startup; they are a team of individuals who are committed to making a real difference in the world. As we move forward into a new era of technology, it is important to recognize the potential of start-ups like Genrobotics to make a real difference in the world. By developing innovative technology that touches the lives of millions of people, Genrobotics has proven that anything is possible with hard work, dedication, and a vision for a better future. Their work has the power to change lives, and we are fortunate to have them as shining examples of what can be achieved when people come together to make a positive impact on society and Unicorn India Ventures is eagerly anticipating the next steps in their journey.